These 5 fragrant ornamental plants are back in trend, can be natural home fragrances
Trends in the world of ornamental plants are always changing. After ornamental plant lovers are crazy about Aroid, now they shift to fragrant ornamental plants. As the name suggests, this type of ornamental plant not only has an exotic shape, but also has a fragrant aroma that makes the owner feel more at home in contact with the ornamental plants they have.
Ornamental plants are indeed currently widely used as accents in the makeup of a room. Therefore, ornamental plants are required not only aesthetic, but also can give a fragrance. Different from other types of ornamental plants, fragrant ornamental plants have the advantage of being able to create a distinctive fragrance.
Fragrant ornamental plants that are placed in the room will certainly make the whole house fragrant. Fragrant ornamental plants themselves have several types and all create different fragrances.
5 Types of Cheapest to Most Expensive Indoor Ornamental Plants, Suitable for Decorating the Corner of the Room
There is also, the following is a note of fragrant ornamental plants that are very much hunted by fans and plant lovers:
Red Cempaka
The red cempaka plant is listed in the Magnoliaceae family. Called red cempaka because the flowers are pink. Usually, the dimensions of the red cempaka flower are around 5.7 cm with beautifully arranged petals.
Not only are the flowers charming to look at, red cempaka also has a distinctive fragrance. The unique thing about red cempaka is that it only blooms for 2 hours, after which the flowers will wither and become like ordinary cempaka. This flower is quite rare and is often hunted by collectors.
Wijaya Kusuma
Wijaya Kusuma flower ornamental plants are also currently being sought after. Regarding beauty, there is no doubt about Wijaya Kusuma's flowers. The beauty of Wijaya Kusuma's flowers is indeed the energy to attract ornamental plant lovers.
Not only that, Wijaya Kusuma flowers are also popular with their distinctive fragrance. The whole room seemed to be sprayed with perfume when this flower was blooming. Uniquely, this flower with the Latin name Epiphyllum anguliger only blooms at night and only lasts a matter of hours.
Jasmine
Jasmine flowers have been known for a long time as a fragrant ornamental plant by plant lovers. This flower is also known for its very fragrant aroma. Not only that, the color and shape of the flowers are no less beautiful than other flowers.
Therefore, this plant is also often used as a natural home fragrance. Jasmine flowers have several types that are well-known in the community, such as star jasmine, gambir jasmine, Japanese jasmine, white jasmine, and king jasmine.
Gardenia
Gardenia ornamental plants are listed in the order Gentianales. In Indonesia, this plant is also known as gardenia. The characteristics of this plant are generally green-patterned leaves and white-patterned flowers with a circular crown like a rose.
The scent of Gardenia flowers is categorized as refreshing. So, it is very suitable for natural fragrances in the house. You can plant Gardenias in pots and place them near the window. Because, this plant requires sunlight and a good level of humidity.
Lavender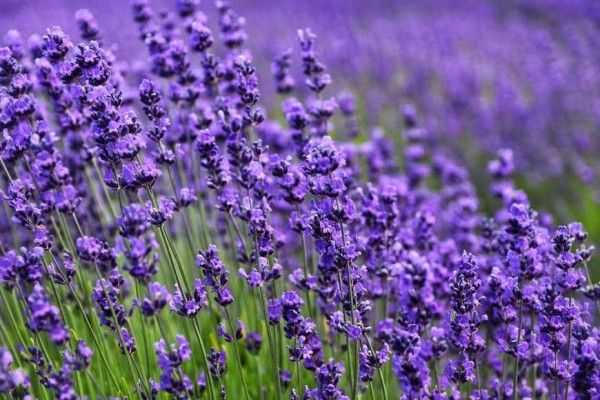 Lavender is also one of the fragrant ornamental plant options that can be selected. Having lavender plants in the house can make the whole room smell good. Moreover, this type of lavender scent is calming. Not surprisingly, lavender is often extracted into perfume or bath soap.
Because the fragrance has a calming effect, this ornamental plant is suitable to be placed in the room. Not only can it make you sleep soundly, the scent of lavender is known to be disliked by mosquitoes. So, it can also be a mosquito repellent at home.