Let's Get To Know 5 Types Of Home Interior Designs That Are Trending Right Now!
Creating an attractive home interior appearance depends on what kind of interior design you want. You can find various types of interior designs on the internet. Various types and styles are offered.
However, there are several types of home interior design that are currently trending in society. Well, if you are looking for what type of home interior design to make at home, then this article is for you. We will present 5 types of interior designs that are currently trending, and you can sample them!
Bohemian (Boho Chic) Style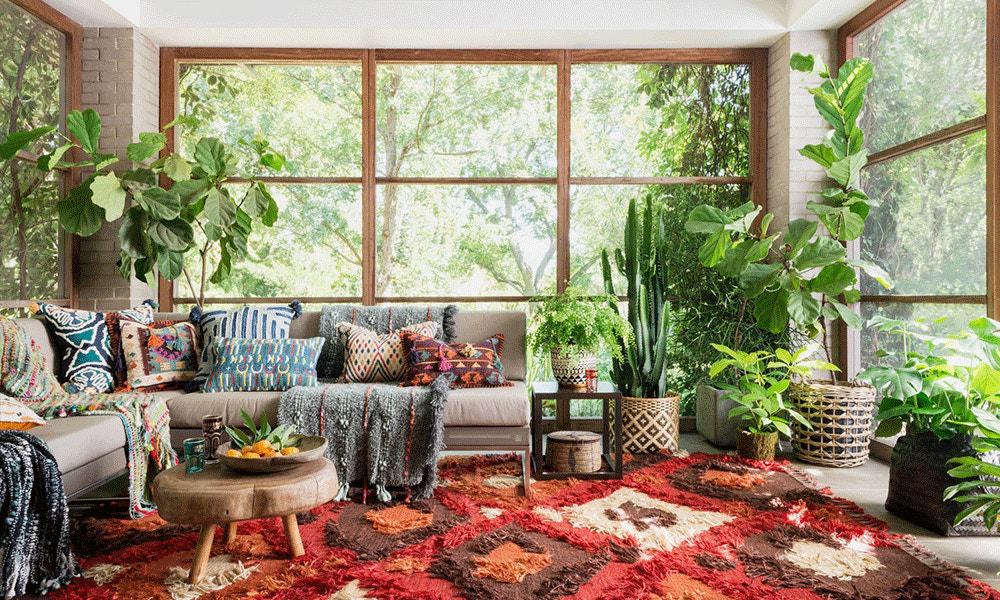 Bohemian or boho-chic style is anything that reflects individuality. This style is a manifestation of freedom, modern look and colorful collections. A room with a boho-chic style is perfect for defining your personal style and aesthetics.
Scandinavian
Decorations that are quite easy for ordinary people to do are Scandinavian decorations. Scandinavian interior design which is synonymous with simplicity and nature does not require many elements. To decorate a room like this, you only need green plants in small or medium-sized pots, then place them in the corner of the room on the table.
Industrial
Industrial style is a mixture of raw materials. A little quirky touch that combines with a primitive feel. Industrial is so closely related to textured furniture, something that is gray and looks original. With the characteristic features of unfinished walls and high ceilings, industrial spaces feel cool without relying on air conditioning.
Vintage
Vintage-themed decorations have recently become popular again and have become a world trend. The vintage style itself is synonymous with the old school impression. The room is dominated by wooden furniture, some are left in the original brown color and some are painted in color. Some people also like shabby chic-style furniture where the paint has peeled off in some parts to strengthen the old-school impression. Generally, vintage decorations are light blue, salted egg green, pink, yellow, and cream. As for the motifs generally use images of flowers, leaves, or birds.
Rustic
The rustic style is so close to everything natural and a "down to earth" lifestyle. No wonder, if the contents of the furniture are mostly made of handmade, recycled and repurposed materials. You may need a strong imagination in creating the right rustic style